We're pumped to have Manafest (manafest.ca) in concert at Spring Folly on Saturday, April 29, 2017 at 8:00 p.m.   Manafast is a Canadian rap/rock artist who last performed at Spring Folly in 2013.  We're thrilled to have him back!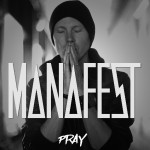 Manafest has released nine cd's, most recently Ashes (2016) and The Moment (2015).     He has been nominated for multiple Dove and Juno awards and has won numerous Covenant Awards.

Entrance is included with your SF registration fees.  Tickets will be available at the door for those not attending the whole retreat.